With SpeedSocket, changing your wheels now becomes a fun challenge rather than a chore: while removing the nuts, the SpeedSocket captures each of them in its chamber and returns them automatically when fitting back to the car. Just place the SpeedSocket over the studs with an impact gun and go for it: the inner mechanism stops any cross threading from happening. The operation requires no manual intervention and it is possible to change a wheel in less than 20 seconds !
Nuts & Socket
SpeedSocket tools require specific wheel nuts to work. Made from chromoly 4140 forged steel, they are strong, lightweight, and available in M12x1.50 or M12x1.25.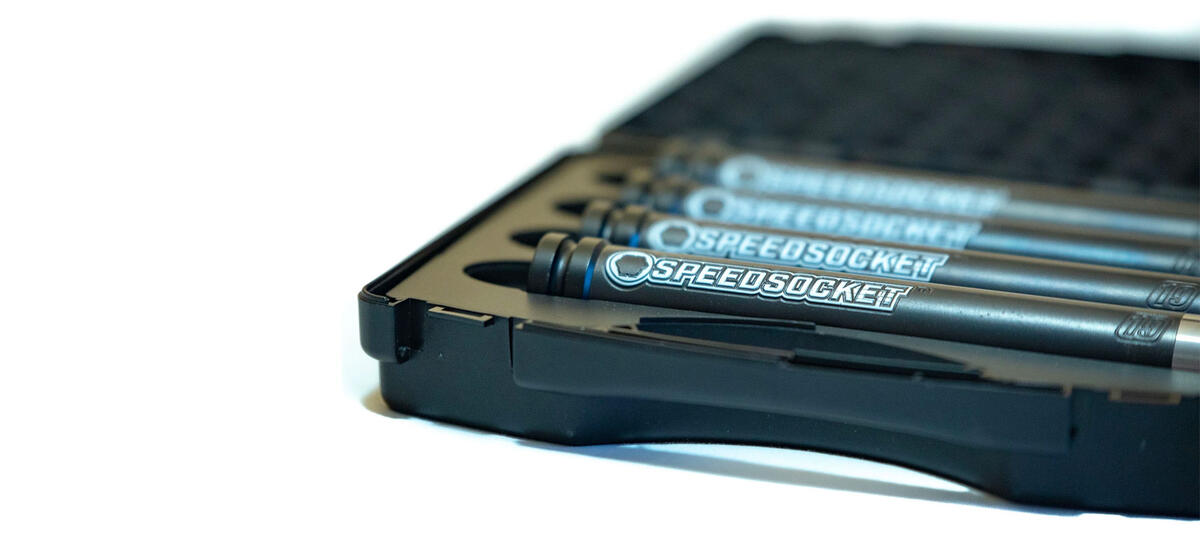 SpeedSocket Bundles
Save money with our discounted SpeedSocket bundles ! Designed to suit all needs, they are available in drift version for the drivers who frequently change wheels on the same axle (1 socket + 10 nuts for rear wheels), in grip version (1 socket + 20 nuts for all 4 wheels), or even in full package for competition teams having several mechanics around the car (2 sockets + 20 nuts).
SpeedSocket
Drift training, competition or grip trackdays often require frequent wheel changes. Usually performed in emergency to quickly get back on track, changing wheels involves putting your wheel nuts onto the ground where they get wet, pick up dirt that may damage the threads, burn your hands or even roll away underneath the car when your annoying teammate stumbles over them.
Forget it thanks to SpeedSocket : save time and enjoy your day on the racetrack !