Voici notre page dédiée à la Nissan GT-R R35
Vous trouverez des informations sur le modèle ainsi que notre meilleure sélection de pièces pour ce véhicule. Si vous ne trouvez pas votre bonheur, n'hésitez pas à effectuer une recherche ou parcourir notre site via le menu en haut à gauche.
La Nissan GT-R R35 est une voiture de sport introduite en Europe en 2009. Elle est motorisée par un V6 biturbo de 3,8L fabriqué à la main produisant 485 ch à son lancement, une puissance réévaluée à la hausse à la suite des nombreuses évolutions du modèle pour culminer à ce jour à 570 ch sur la gamme standard.
La GT-R bénéficie d'une boîte de vitesses robotisée à double embrayage à 6 rapports et d'une transmission intégrale à répartition variable ATTESA E-TS. Une fonction "launch control" peut être activée pour réaliser des départs canon. Cette supersportive Nissan est déclinée en différentes versions : Black Edition, Premium Edition, Gentleman Edition, Track Edition ou NISMO. Cette dernière, lancée en 2014, propose un moteur poussé à 600 ch, un pack aérodynamique spécifique, des suspensions retravaillées, une barre antiroulis arrière creuse, des jantes en alliage forgé de 20 pouces ou encore des sièges baquets spéciaux.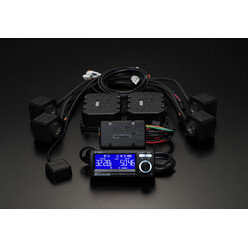 star star star star star_half
(2 reviews)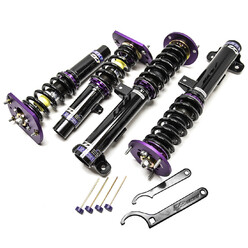 Bodywork
VERBOSE
Looking for a particular part for your car ? Do not hesitate to contact us, or browse the other categories of our website : coilovers, Japan Racing wheels, Rota wheels, Motul oil, HKS parts, Mishimoto cooling, Exedy clutches, roll cages, bucket seats, steering wheels...
Informations complémentaires
Vous trouverez ci-dessous un tableau regroupant toutes les motorisations des Nissan GT-R R35 sorties en Europe depuis 2009 :
Modèle

Années

Code moteur

Puissance max.

Couple max.

GT-R

2009-2011

VR38DETT

485 ch à 6,400 tr/min

588 N⋅m à 3,200~5,200 tr/min

2011-2012

530 ch à 6,400 tr/min

612 N⋅m à 3,200~6,000 tr/min

2012-2016

550 ch à 6,400 tr/min

632 N⋅m à 3,200~5,800 tr/min

depuis 2016

570 ch à 6,800 tr/min

637 N⋅m à 3,300~5,800 tr/min

GT-R NISMO

depuis 2014

600 ch à 6,800 tr/min

652 N⋅m à 3,600~5,800 tr/min
A noter qu'il existe au Japon des versions inédites de la GT-R, comme la SpecV (éléments de carrosserie et intérieurs carbone, turbos spécifiques, échappement titane, freins carbone céramique, jantes NISMO, suspension corrigée, sièges Recaro carbone...) ou le kit NISMO N Attack Package (piping d'échangeur carbone, différentiels spécifiques, amortisseurs Öhlins, barres antiroulis réglables, ailes avant et gros aileron carbone, baquets carbone...).