More than just a brand. Hoonigan is a community, fueled on the shared passion pushing vehicles to the limit, drifting, burnouts, donuts and all kinds of street racing. Since 2010, the team Hoonigan team has been based in Long Beach (Los Angeles, USA). Created by Ken Block, it's a brand that appeals to a young, dynamic and agressive audience. Regularly shooting videos of risky and intense driving techniques in all kinds of locations (but always scripted and performed in professional conditions), the American company is one of the biggest influential sources for car fanatics, all while maintaining its authenticity.
Stickers
Stickers are both cool and useless, but are so essentiel that Hoonigan have made a huge sticker collection that is perfect for customizing your car, your tool box, your bedroom, your office, your pets... Show your Hoon-attitude with the current collection : the limited edition Gymkhana TEN series is online, be sure to get yours quickly, because once they're gone, they're gone !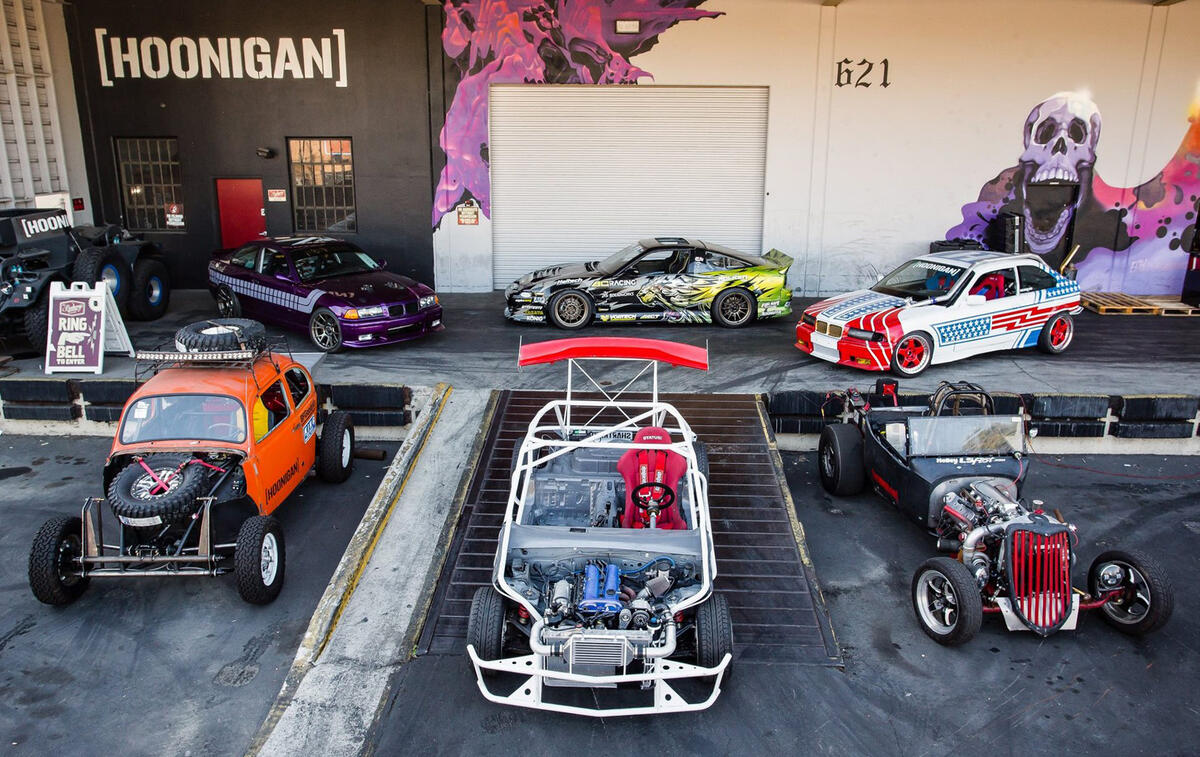 Hoonigan ?
A person who operates a motor vehicle in an aggressive and unorthodox manner, consisting of, but not limited to, drifting, burnouts, donuts as well as acts of automotive aeronautics. One who hoons.
Hoonigan, is much more than a brand. it's a community, an entire subculture fueled on the shared passion of going fast and breaking things.
They don't just create content. They live for this sh!t.
It's an entire lifestyle.