HKS Turbo Timer Harness NT-1 : Nissan 200SX S13, Skyline R32, Sunny GTI-R... (plug & play)
3 in stock
Dispatched Monday, December 11, 2023

This item is made in Japan !
HKS Turbo Timer NT-1 Harness
Allows to install a turbo timer without modifying the vehicle's original wiring
Full compatibility list below
Made in Japan, authentic HKS product
High quality, reliable and easy to use

Ask a question about this product
HKS Turbo Timer Harness Compatible Car Models (NT-1)
Nissan Cima FPY31 (VG30DET)
Nissan 200SX S13, RS13 (CA18DET)
Nissan 180SX RPS13 (SR20DET)
Nissan Silvia PS13 (SR20DET)
Nissan Skyline R32 GTS-T (RB20DET)
Nissan Skyline R32 GT-R (RB26DETT)
Nissan Cedric & Gloria PY31 (VG30ET)
Nissan Cedric & Gloria Y31 (VG20ET, VG20DET)
Nissan Cefiro A31 (RB20DET)
Nissan Serena C23 (CD20T, CD20ET)
Nissan Patrol WFGY61 (TB48DE)
Nissan Sunny GTI-R, Pulsar RNN14 (SR20DET)
Nissan Largo V(N)W30 (CD20ETi)
Nissan Leopard F31 (VG20, VG30)
Nissan Laurel C33 from 01/1989 to 12/1990 (RB20DET)
HKS NT-1 Turbo Timer Harness Description
The "harness" is an adapter allowing to install your turbo timer withing cutting your original wiring (passing through the car's ignition, see diagram below). This harness guarantees a quick and 100% reversible installation !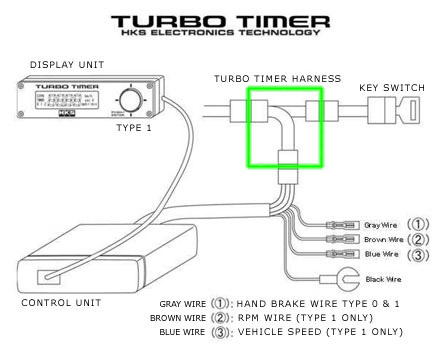 Warning About Nissan 200SX S14 & S14A
Depending on the year of your 200SX and unknown reasons, Nissan decided to randomly fit the S14 and S14A with different connectors and wiring. To avoid ordering the wrong model, here are the NT-1 and N/FT-1 connectors. You can compare these with your OEM wiring in order to choose the correct one.
Characteristics
| | |
| --- | --- |
| Car Make | Nissan |
| Manufacturer | HKS |
| Manufacturer SKU | 4103-RN002 |
Customer Reviews
3 customer reviews
5.0
star star star star star
star star star star star

100% (3)
star star star star star

Product ordered on 12/08/2018 by frederic j.

its nickel turbo work in safety now

star star star star star

Product ordered on 06/08/2018 by ludovic p.

Very good quality product I checked all the connectors it's a good part no problem of assembly for my S13 Thank you DriftShop And thank you for the little sticker :D

star star star star star

Product ordered on 30/08/2015 by Andy M.

No installation problems delivered quickly.
Customer Reviews
5.0
star star star star star
3

reviews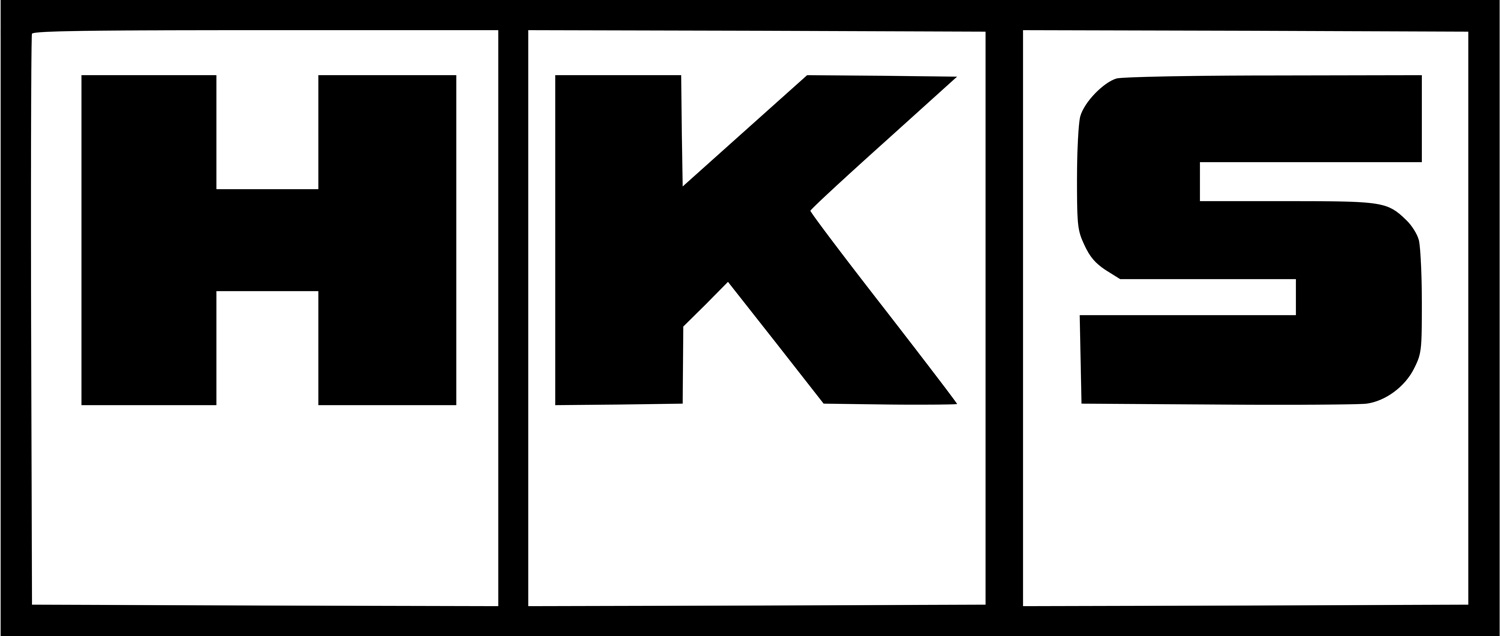 One of the leading Japanese brands, HKS are world famous for their wide range of auto tuning products. Created by Hasegawa-San and Kitagawa-San in 1973, the company uses the initials of it's founders, as well as their partner Sigma Automotive. Present in drifting, GT, drag racing or even rally, HKS offer all sorts of high performance parts : exhaust, transmission, engine components, electronics, etc.