Stage 4 Clutch for Subaru Impreza WRX GD / GH / GV (2005~) - Competition Clutch
Some options are available below Please check them before adding to the cart
Stage 4 Clutch
To suit Subaru Impreza WRX GD / GH / GV (2005~)
Engine code(s) : Subaru EJ20, EJ25
6-paddle sprung disc with cerametallic friction material
230 mm push-type clutch
Max torque capacity : 677 Nm
Made in the USA by Competition Clutch

Ask a question about this product
Stage 4 Clutch Kit Specifications - Competition Clutch
The Competition Clutch Stage 4 kit is designed for highly tuned vehicles that are pushed to the limit on the track. The kit comes with a 6 paddle sprung cerametallic disc and a reinforced mechanism, allowing to withstand up to 200% more torque than stock.
Unless stated otherwise, the Competition Clutch kits come with a release bearing and pilot bearing (for vehicles that have one equipped as standard). Competition Clutch recommends a gradual break-in process of about 500 km before any intensive use. Generic picture, actual product may differ from photo.
Characteristics
| | |
| --- | --- |
| Car Make | Subaru |
| Car Model | Subaru Impreza WRX MT5 GD / GH / GV (2005~) |
| Engine Code | EJ20, EJ25 |
| Torque Capacity (at Flywheel) | 677 Nm |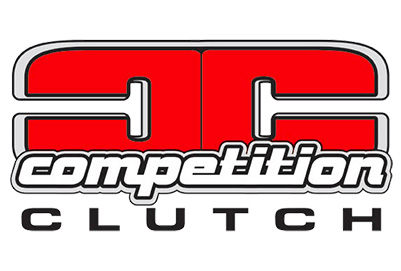 Competition Clutch is an American manufacturer which rapidly gained success on the global market, thanks to the quality of its products. Specialised in reinforced clutches and flywheels, Competition Clutch covers all the requirements of tuners, whether it be for everyday use or on the track. Satisfaction guaranteed !