Castrol Transmax ATF Z Automatic Transmission Oil (1L)
22 in stock
Dispatched Monday, December 4, 2023
Castrol Transmax ATF Z
Formulated for automatic and semi-automatic transmissions
Excellent shift quality
High wear and tear protection
Longer transmission life
JASO 1A (03) standard
Numerous manufacturer approvals
Packaging : 1 liter bottle

Ask a question about this product
Castrol Transmax ATF Z Specifications
This Castrol Transmax ATF Z 100% synthetic oil has been formulated for automatic and semi-automatic transmissions used in cars, buses and coaches. Thanks to its high resistance to friction, it makes gear changes easier, while its reinforced protection against wear and deposits extends the life of the transmission while reducing maintenance costs.
The high thermal and oxidative stability of this fluid ensures that the transmission runs smoothly over an extended period. Heavy-duty temperatures are reduced to improve the durability of the internal components and the oil, helping to reduce fuel consumption and emissions, while its exceptional cold flow properties ensure high protection, particularly at start-up.
Castrol Transmax ATF Z complies with numerous industry standards and meets the quality requirements of many manufacturers. Find out more about the performance of this fluid below:
JASO 1A (03)
Toyota T, T II, T III, T IV, WS
Nissan Matic D, J, S
Mitsubishi SP II, IIM, III, PA, J3, SP IV
Mazda ATF M-III, M-V, JWS 3317, FZ
Subaru F6, Red 1
Daihatsu AMMIX ATF D-III Multi, D3-SP
Suzuki AT oil 5D06, 2384K, JWS 3314, 3317
Hyundai/Kia SP III, SP IV
Aisin transmissions requiring JWS 3309
Honda/Acura DW 1/Z1
Isuzu (where Toyota T-IV is required)
BMW, VW, Audi and Jaguar 5 speed automatic transmission and MB 4 and 5 speed automatic transmissions
BMW oil No. 8322.9407807
Citroën oil No. Z 000169756
Jaguar oil No. JLM 20238, LA 2634, LT 71141
Mercedes-Benz oil No. 0019892203, MB 236.1, 236.6, 236.7, 236.9, 236.10
Peugeot oil No. Z 000169756
Porsche oil No. 999.917.547.00
VW / Audi TL 52162 (G 052 162)
ZF Lifeguardfluid 5
Characteristics
| | |
| --- | --- |
| Manufacturer | Castrol |
| Packing | 1L |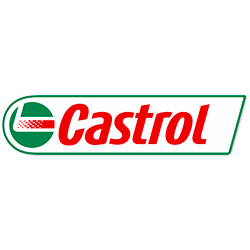 Castrol is a company specialized in the design of high performance oil, fluids and lubricants for all types of vehicles (cars, motorcycles, commercial vehicles, etc.). It is particularly well known for its Edge and GTX engine oil ranges, which are approved by numerous manufacturers. Involved at the highest level of motorsports, Castrol offers products at the cutting edge of technology, ensuring excellent lubrication with high anti-friction properties for an optimized equipment life.