Versus Sport Coilovers for BMW 3 Series E46, inc. M3
Some options are available below Please check them before adding to the cart
Versus Sport Coilovers
Versatile range, ideal for sports use on streets and race tracks
To suit BMW 3 Series E46, inc. M3
Inverted monotube shock absorbers
Height adjustment range from -20 to -80 mm average
16 stage damping adjustment
Pillowball aluminium top mounts, adjustable front camber
Spring rates : 7 kgF/mm (front) & 7 kgF/mm (rear)
Independent ride height and spring preload adjustment
Specific dampers used per application
Excellent lifespan
2-year warranty
Supplied as a complete kit with 4 shock absorbers, 4 springs and assembly set

Ask a question about this product
Versus Sport Coilovers for BMW 3 Series E46, inc. M3 Specifications
The Sport range from Versus is ideal for versatile sports use, on the road or on the circuit (trackdays, drifting, etc.). It allows you to take full advantage of your vehicle's dynamic abilities thanks to a high-pressure monotube design, guaranteeing a perfect compromise between comfort and performance. Versus Sport coilovers offer greater endurance than twin-tube (Street) models, while maintaining excellent durability. What's more, the front shock absorbers are inverted to reduce unsprung mass.
The damping can be adjusted to 16 stages, and the ride height can be set over a wide range by moving the damper body itself, not using spring preload. So, unlike many other coilovers, damping is not affected by lowering, even with the ride height set to minimum.
This range features pillowball aluminium top mounts at the front, offering precise camber adjustment on vehicles with MacPherson-type suspensions (specific information about springs and top mounts is available in the table below). The Versus coilovers use the stock brake line mountings and feature an anti-corrosion coating and dust caps for excellent durability. Depending on the car model (if the length of the dampers allows it), helper springs ensure immediate response of the shock absorbers during instant rebound and improve tyre-ground contact in the most critical conditions.
Characteristics
| | |
| --- | --- |
| Car Make | BMW |
| Car Model | BMW 3 Series E46 (98-06) |
| Range | Sport |
| Front Top Mounts | Pillowball, camber adjustable (inverted shocks) |
| Rear Top Mounts | Rubber top mounts |
| Front Springs | 7 kgF/mm |
| Rear Springs | 7 kgF/mm |
| Ride Height Adjustment Range (Front) | -20 mm (~min.) / -80 mm (~max.) |
| Ride Height Adjustment Range (Rear) | -20 mm (~min.) / -80 mm (~max.) |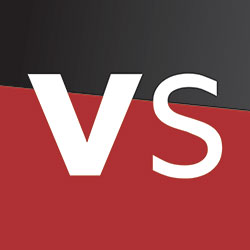 VERsatile SUSpension - Versus offers excellent quality coilover suspensions, carefully selected by DriftShop throught a direct supply, without intermediate, guaranteeing the best prices for our customers and very good availability of after-sales service. The brand's catalog includes 3 ranges covering all uses, from daily road driving to track racing and competition. Particularly robust and reliable thanks to extensive development and the use of premium materials, Versus products are designed to deliver a very high level of performance.