Versus Race Coilovers for Nissan Silvia S15
Some options are available below Please check them before adding to the cart
Versus Race Coilovers
No-compromise range for racing use
To suit Nissan Silvia S15
Inverted monotube shock absorbers
Height adjustment range from -20 to -80 mm average
16 stage damping adjustment (1 way)
Digressive valving
Pillowball aluminium top mounts, adjustable front camber
Spring rates : 7 kgF/mm (front) & 5 kgF/mm (rear)
Independent ride height and spring preload adjustment
Specific dampers used per application
Excellent lifespan
2-year warranty
Supplied as a complete kit with 4 shock absorbers, 4 springs and assembly set

Ask a question about this product
Versus Race Coilovers for Nissan Silvia S15 Specifications
The Race range from Versus is ideal for intensive use in competition or on the race track (drifting, rallying, hillclimbing, trackdays, etc.). It allows you to make the most of your race car's tuned chassis. Like the manufacturer's Sport models, these feature a high-pressure monotube design but are distinguished by their construction favoring aluminium, which guarantees a premium appearance, reduced weight and excellent durability.
The major advantage of Versus Race suspensions over the competition lies in their digressive valving: reserved for top-of-the-range kits, this architecture, composed of specific valves, generates variable damping according to piston travel speeds. As a result, the piston can maintain soft high-speed compression characteristics and a harder low-speed behaviour. In practical terms, this design makes the damper very active and soft over bumps and rough roads at high speeds, while being firm and resistant to unwanted body movements at low speeds : the car is stable and sharper, while roll is significantly reduced in slow, tight turns.
Depending on the car model (if the length of the dampers allows it), helper springs ensure immediate response of the shock absorbers during instant rebound and improve tyre-ground contact in the most critical conditions. Combined with helper springs, the digressive technology of Versus Race coilovers gives you high-end dynamics and handling, usually reserved for much more expensive suspension kits.
The damping can be adjusted to 16 stages (1 way), and the ride height can be set over a wide range by moving the damper body itself, not using spring preload. So, unlike many other coilovers, damping is not affected by lowering, even with the ride height set to minimum. Finally, an exclusive side bolt locking system secures the springs lower ring (see photos), more effectively than the usual lock-nut washers: easy to handle, it does not seize over time, enhances security and guarantees your settings.
Versus Race coilovers feature pillowball aluminium top mounts at the front and rear, offering precise camber adjustment (specific information about springs and top mounts is available in the table below). The spring rates supplied with Versus Race kits have been chosen to offer maximum versatility and can be customised to suit your needs (please contact us). The Versus coilovers use the stock brake line mountings and feature an anti-corrosion coating (anodising) and dust caps for excellent durability.
Characteristics
| | |
| --- | --- |
| Car Make | Nissan |
| Car Model | Nissan Silvia S15 |
| Range | Race |
| Front Top Mounts | Pillowball, camber adjustable (inverted shocks) |
| Rear Top Mounts | Rubber top mounts |
| Front Springs | 7 kgF/mm |
| Rear Springs | 5 kgF/mm |
| Ride Height Adjustment Range (Front) | -20 mm (~min.) / -80 mm (~max.) |
| Ride Height Adjustment Range (Rear) | -20 mm (~min.) / -80 mm (~max.) |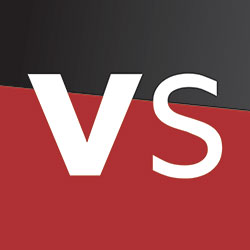 VERsatile SUSpension - Versus offers excellent quality coilover suspensions, carefully selected by DriftShop throught a direct supply, without intermediate, guaranteeing the best prices for our customers and very good availability of after-sales service. The brand's catalog includes 3 ranges covering all uses, from daily road driving to track racing and competition. Particularly robust and reliable thanks to extensive development and the use of premium materials, Versus products are designed to deliver a very high level of performance.