Turbo Blanket for T25 / T28 (Thermal Protection)
40+ in stock
Dispatched Monday, December 4, 2023
Cover your turbo!
High temperature turbo blanket (950°C resistance)
Suitable for T2, T25, T28 sized turbos
Thermal insulation in titanium finish fiberglass
Lower engine bay temperatures
Improves turbo performance
Supplied with required hardware

Ask a question about this product
Turbo Blanket for T25 / T28 (Thermal Protection)
This method of thermal protection, commonly known as a turbo blanket, is installed directly onto the exhaust housing of your turbo and provides very effective insulation.
It is sized for most common T2, T25, and T28 turbos and therefore suits Nissan 200SX, Skyline, Toyota Supra, Subaru Impreza, Mitsubishi Evo etc...
Thermal insulation has 2 major advantages :
A cooler engine bay, due to the drop in ambient heat, giving reduced intake temperatures
Improved turbo performance due to the retention of heat within the exhaust housing

The thermal blanket is capable of withstanding up to 950°C and is supplied with necessary mounting hardware. To maximise turbo performance, we recommend adding heat wrap to the manifold and elbow/downpipe to maximise performance.
Characteristics
| | |
| --- | --- |
| Manufacturer | Cooling Solutions |
Customer Reviews
3 customer reviews
4.3
star star star star star_border
star star star star star

67% (2)

star star star star_border star_border

33% (1)
star star star star star

Product ordered on 02/04/2022 by Franck B.

Tres bien pour le prix

star star star star star

Product ordered on 18/07/2017 by kevin d.

fits perfectly

star star star star_border star_border

Product ordered on 05/08/2021 by Loïs g.

Dans la description il est ecrit que la chaussettes est adaptees a un garett T2, Or sur mon vehicule (super 5 gtt) je ne la trouve que tres peu adaptees, premierement la chaussettes est trop epaisse au niveau de la wastegate ce qui gene un peu son amplitude... Ensuite les systemes de Rivet pour place les ressorts sont a mon avis tres mal positionner, un au dessus et un autre en dessous sauf qu'il y a le collecteurs entre... Bref mon avis concernant que les T2 je ne peu pas juger le produit sur ca globalite (T25/T27) En tout les cas je vous le deconseille pour un T2...
Customer Reviews
4.3
star star star star star_border
3

reviews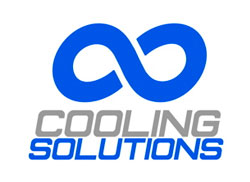 Known for advanced engine tuning, Cooling Solutions offer a large range of products : aluminium radiators, silicone hoses and couplers, reducers, elbows, clamps... Their catalog is ideal for cooling systems, charge air systems and induction systems. Cooling Solutions' hoses are manufactured from first grade silicone polymer, and reinforced with polyester fabric, guaranteeing longevity under operating temperatures from -40ºC to +180ºC.