Sparco Pro ADV QRT FIA Bucket Seat
2 in stock
Dispatched today !
Order within 2 h and 46 min.
Sparco Pro-ADV QRT FIA Bucket Seat
Seat adapted to fit L & XL size frames
Exclusive QRT technology patented by Sparco
Hans compatible
Ideal for drifting : small head protections, better side visibility
M8 side mounts with 290 mm spacing
Divisible legrest and seat cushions
FIA 8855-19999 certified
Fireproof fabric lining
Non-slip coating for shoulder and seat restraint
Express shipping !
Sparco part no. : 008017RNR

Ask a question about this product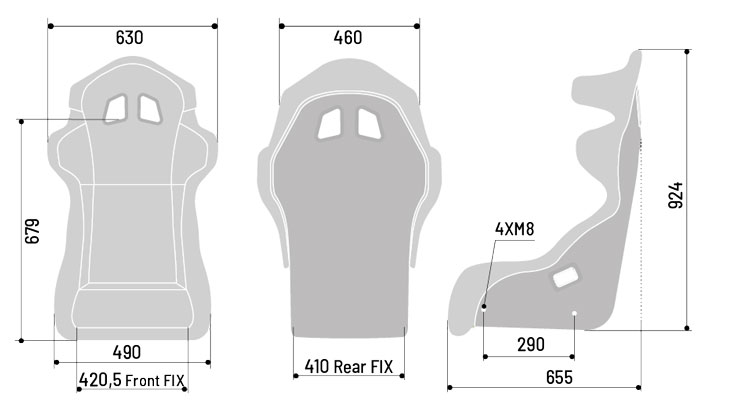 Sparco is an Italian company founded in 1977, and has become one of the most recognised brands in motorsport. Specialised in the manufacturing of driver equipment, Sparco is known for its bucket seats, harnesses, steering wheels, roll cages and other accessories such as helmets, racing suits and gloves.
Sparco products are the fruit of 40 years experience, and are of the highest quality in terms of design and safety. Sparco is present in all types of motorsport, from simple trackdays to the highest categories such as the Le Mans 24 hours or WRC for example. Sparco also equip various vehicles as standard (OEM) and supply some of the most prestigious manufacturers such as Lamborghini, Alfa Romeo, Bugatti, Lotus, Bentley, Aston Martin, Koenigsegg and Maserati.