Oil Block Adapter for SR20DE(T)
16 in stock
Dispatched today !
Order within 0 h and 21 min.

This item is made in Japan !
An SR20 essential!
Oil black adapter for SR20DE(T)
Removes fragile OEM oil block
Relocate your filer and install an oil cooler
AN10 fittings for oil lines
x2 1/8 NPT ports for senders/sensors
Tomei reference : 193068

Ask a question about this product
Oil Block Adapter Specification
This oil block replaces the stock SR20DE(T) oil housing, mounting directly to the block, adding two Dash 10 fittings for oil lines, and two 1/8" NPT ports for senders/sensors.
Benefits of using the block are twofold :
The stock item is a major source of weakness, often failing and causing catastrophic engine damage due to oil loss.
This block removes the need for a sandwich plate, again another weakness within a lubrication circuit.
A sound investment to protect your SR20DE(T), whilst adding functionality!
Characteristics
| | |
| --- | --- |
| Engine Code | SR20DET |
| Manufacturer | Cooling Solutions |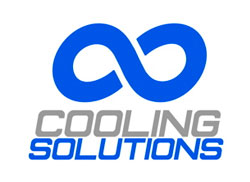 Known for advanced engine tuning, Cooling Solutions offer a large range of products : aluminium radiators, silicone hoses and couplers, reducers, elbows, clamps... Their catalog is ideal for cooling systems, charge air systems and induction systems. Cooling Solutions' hoses are manufactured from first grade silicone polymer, and reinforced with polyester fabric, guaranteeing longevity under operating temperatures from -40ºC to +180ºC.