Female Dash 20 90° Elbow Joiner
21 in stock
Dispatched Monday, December 4, 2023
Dash 20 Joiner
45° elbow coupler, female Dash 20 to Dash 20 hose
JIC 1-5/8"x12 UNF thread
Made from forged aluminium
Concave seat
Rotatable
Anodised red and blue finish
Triple seal "Cutter Style" technology
Low charge loss

Ask a question about this product
"Cutter Style" Dash Joiner by Cooling Solutions
"Cutter Style" joiners are some of the most resistant and secure available. Unlike basic joiners thay may be poorly designed, "Cutter Style" joiners are made using aeronautic assembly techniques.
"Cutter Style" joiners are equipped with sharp inner lips : when installing a hose, this lip separates the internal layer from the outer layer of the hose, creating a triple layer seal, ensuring a tight and secure fitting that can safely withstand all types of use, with an incredibly long lifespan.
The Dash joiners from Cooling Solutions are made from forged aluminium, which then receives a thermal treatment. Fully anodized to limit erosion risks and to resist all types of fuels.
Our "made to measure" service allows you to select all required elements for your set up (length, diameter and joiners). Assembled in-house, they are delivered directly to you ready to be installed !

Characteristics
| | |
| --- | --- |
| Manufacturer | Cooling Solutions |
| Thread & Size | 10849 |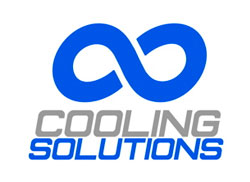 Known for advanced engine tuning, Cooling Solutions offer a large range of products : aluminium radiators, silicone hoses and couplers, reducers, elbows, clamps... Their catalog is ideal for cooling systems, charge air systems and induction systems. Cooling Solutions' hoses are manufactured from first grade silicone polymer, and reinforced with polyester fabric, guaranteeing longevity under operating temperatures from -40ºC to +180ºC.