Cybul Roll Bar Windscreen Extension for Mazda MX-5 NC ST
Dispatched under 5 to 6 days, as of Monday, May 23, 2022
Cybul Roll Bar Extension
For Mazda MX-5 NC with soft top
Connects roll bar with windscreen
Superior protection in the event of a rollover
Increases chassis rigidity
E355 steel tubes
Easily removable for everyday use
Dedicated roll bar sold separately
Made in Europe

Ask a question about this product
Cybul Roll Bar Extension for Mazda MX-5 NC ST
This Cybul extension has been specially designed to be mounted on the manufacturer's roll bar for Mazda MX-5 Soft Top (ST) NC. It connects the roll bar to the windshield and can be used with the soft top unfolded or folded without distinction.
These extra tubes provide superior protection in the event of a rollover and help stiffen the chassis for more precise handling, especially when combined with the available rear tubes. The extension can be removed very quickly by simply undoing 3 screws on each tube, so you can still enjoy an everyday use of your MX-5.
Made of E355 steel, the tubes are bent to provide as much head clearance as possible. This extension requires a roll bar with welded mounting points (see photo), please order these two products together so that the modification can be made.
Characteristics
| | |
| --- | --- |
| Car Make | Mazda |
| Car Model | Mazda MX-5 NC |
| Manufacturer | Cybul Solutions |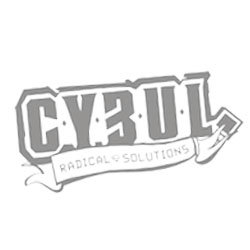 Cybul Radical Solutions is a Polish company specializing in the production of performance parts for street or race cars. It is motivated by the desire to facilitate the tuning of the most popular sports cars with custom products developed for specific applications. The manufacturer's range includes roll bars, chassis braces, bucket seat mounts, suspension arms, as well as engine and clutch swap kits...