Cybul BMW M50 Twin Disc Clutch Kit
Dispatched under 5 to 6 days, as of Monday, May 23, 2022
Cybul Clutch Kit
For BMW M50 engine
Uprated twin disc clutch
Max torque capacity : over 900 Nm
Smooth and progressive
Plug and play installation
Made in Europe

Ask a question about this product
Cybul BMW M50 Clutch Kit Specifications
Manufactured by Cybul, this uprated twin disc clutch kit is specially designed for the BMW M50 engine (E34, E36...). This high quality assembly guarantees an excellent durability and can withstand more than 900 Nm of torque while offering a surprisingly smooth operation.
The result of a very rigorous design and CNC machining, this clutch is perfectly balanced so as to avoid any vibration. Plug and play installation without any modification.
This clutch kit can be tailored to your needs. Many variants are available to order, in particular for M57 or M57N Diesel gearboxes. Do not hesitate to contact us for any technical inquiry.
Characteristics
| | |
| --- | --- |
| Car Make | BMW |
| Engine Code | M50 |
| Manufacturer | Cybul Solutions |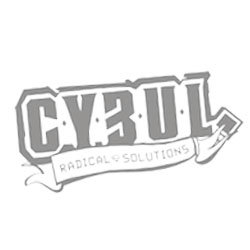 Cybul Radical Solutions is a Polish company specializing in the production of performance parts for street or race cars. It is motivated by the desire to facilitate the tuning of the most popular sports cars with custom products developed for specific applications. The manufacturer's range includes roll bars, chassis braces, bucket seat mounts, suspension arms, as well as engine and clutch swap kits...