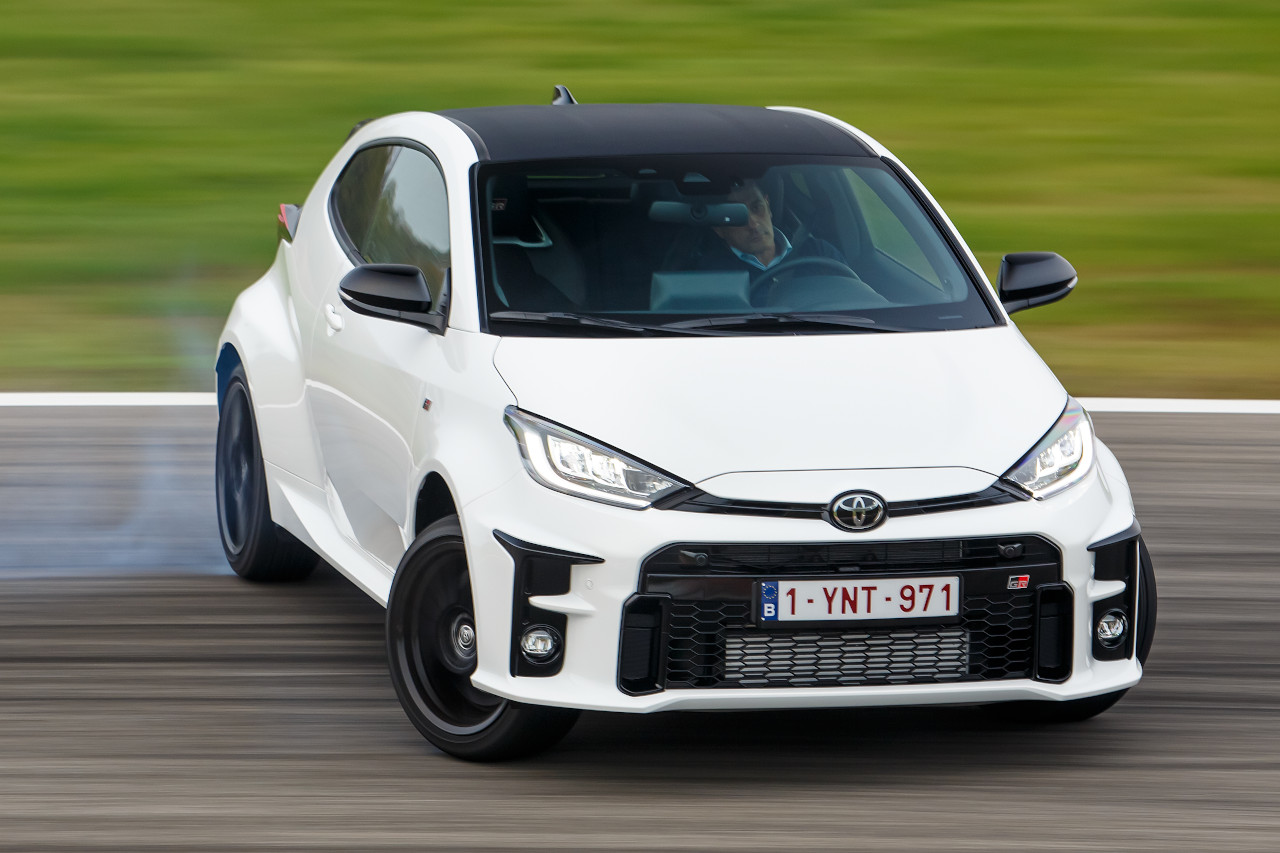 Since its introduction in 2020, the Toyota GR Yaris has never ceased to amaze hot hatch fans thanks to its formula combining performance, efficiency and driving pleasure. Perhaps you are one of the lucky owners of this pocket rocket developed in collaboration with Gazoo Racing? If so, you might be interested in what follows!
Summary:
The GR Yaris is the sports version of the Yaris IV (XP210), designed from the start of the project to ensure the continuity of Toyota's program in the World Rally Championship (WRC). Introduced in January 2020 at the Tokyo Auto Salon, it differs from the standard model with its 3-door body, wide fenders, carbon roof and double wishbone rear suspension. Among other specificities, the car sports a 1.6L 3-cylinder turbocharged twin-injection engine producing 261 hp with 360 Nm of torque, mated to a 6-speed manual transmission and the GR-Four full-time all-wheel drive system. Thanks to these features, the Toyota sprints from 0 to 100 km/h in just 5.5 seconds and benefits from first-class handling!
As fearsome as it is, the GR Yaris can nevertheless be further improved. This is where the performance parts specifically dedicated to the model come in! Many brands and tuners have already appropriated the phenomenon, such as GReddy, Tein, Bride, Goodridge and BC Racing, and offer quality products to exploit the full potential of the Toyota. The following parts are available on the DriftShop online store.
Air filter, exhaust system, oil cooler…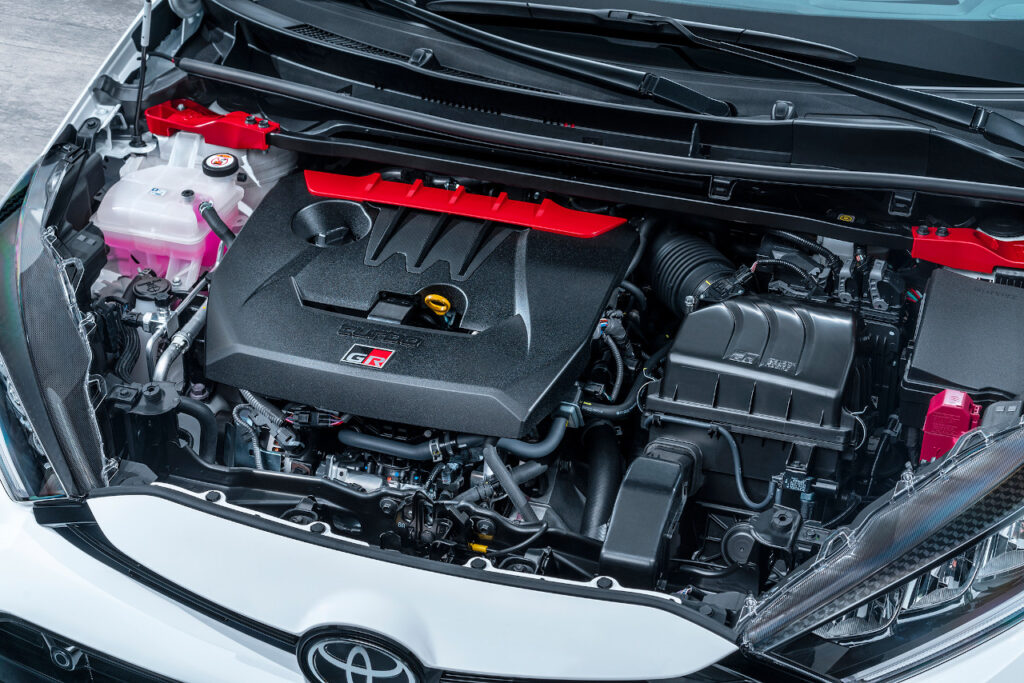 Give the G16E-GTS even more oomph thanks to high-performance engine parts! The GReddy specialist offers a GReddy Airinx-GT sports air filter to be placed in the air box in order to optimize the Toyota's intake, but also a complete Comfort Sport GTS exhaust system in stainless steel with dual titanium finish exhaust outlets, as well as an oil cooler kit that will allow you to carry out long driving sessions in intensive conditions without fear of overheating.
Coilovers, lowering springs…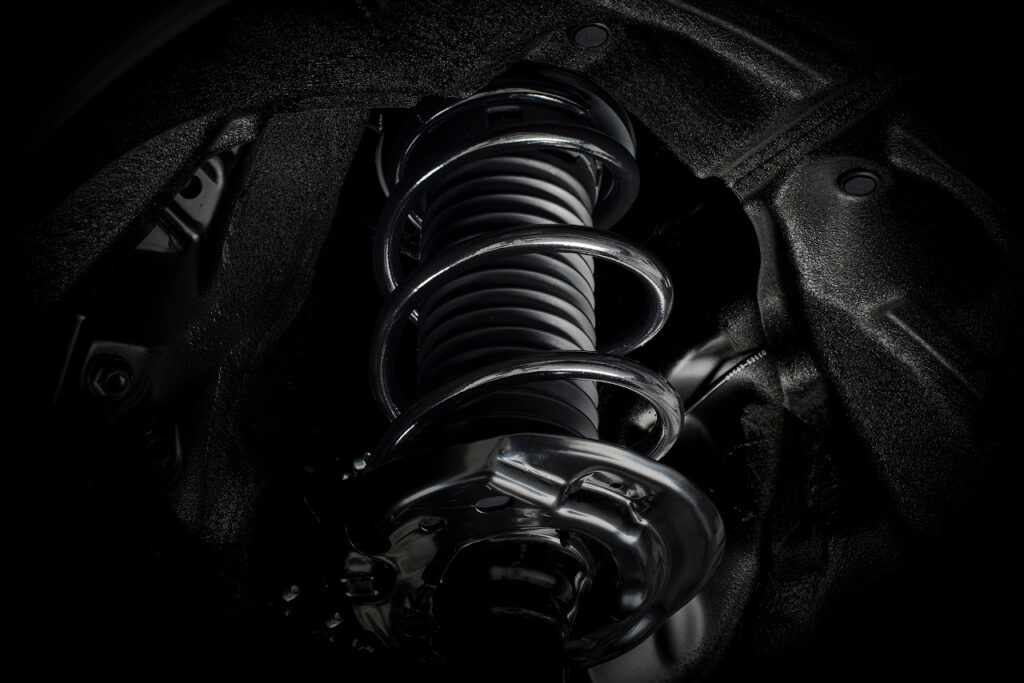 Want to lower your GR Yaris to give it an even chunkier look and better handling? Tein offers its S-Tech lowering springs with a firmer rate than the stock parts, as well as Flex Z coilovers, the perfect compromise between comfort and performance with ride height and damping adjustment. At BC Racing, the V1 coilovers are ideal for daily street use, while the BRs can also be used for track days. The ERs, with their 2-way design, will guarantee you ultra-fine adjustments for a really precise handling.
Braided brake hoses, roll cage, seat rails…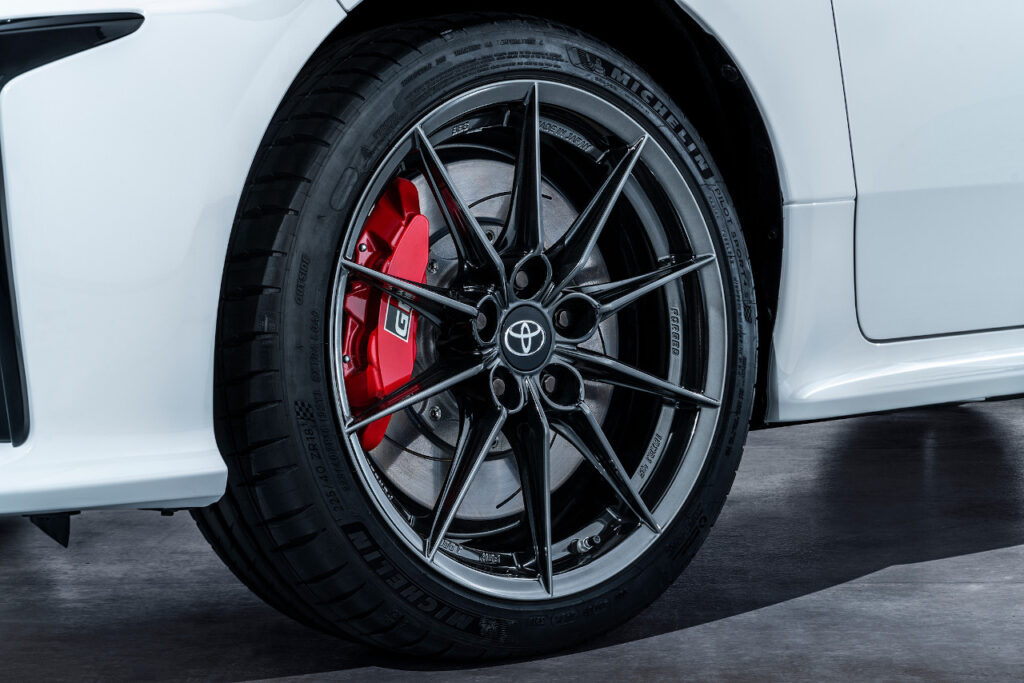 Brakes are crucial and should not be neglected, and all the more so on a sports car. Made in France, Goodridge braided hoses will improve endurance by repelling fading and will offer you an excellent pedal feeling. Another safety part is the Custom Cages FIA multipoint roll cage, ideal for racing. The Japanese manufacturer Bride offers Super Low seat rails, compatible with many brands of bucket seats, allowing you to get an ultra-low driving position.
Photo sources: Toyota