Radi8 r8cm9 19x10" 5x112 ET42, Flat Black Machined
Dispatched today Saturday, February 23, 2019
Some options are available below Please check them before adding to the cart
Radi8 r8cm9 Wheels
Diameter : 19 inches
Width : 10 inches
Color : Flat Black Machined
PCD : 5x112
Offset (ET) : 42
Center bore : 66,6 mm
Weight : 14,5 kg
Sold individually, select required amount in the cart
Free shipping across Europe!

Ask a question about this product
Warning : fitting kit (hub rings and nuts/bolts) is supplied only when wheels are ordered as a set of 4. Wheels ordered individually (or per 2 or 3) will be delivered without accessories.
Stock and delivery
Our inventory is updated in real time. The stock quantity of the wheel is visible above, next to the "add to cart" button . If the wheel is not in stock, a lead time is displayed.
Shipping is fast, 2-3 working days (valid for stock wheels only). A fitting kit is provided free of charge, comprised of spigot rings, nuts/bolts and centre caps.
Need advice?
At DriftShop, we specialise in wheel fitment. Questions about ET, size, offset, nuts or wheel spacers? Feel free to contact us and we'll work out the perfect combination for your vehicle
Characteristics
| | |
| --- | --- |
| Central bore | 66,6 mm |
| Colour | Flat Black |
| Diameter | 19" |
| ET (offset) | ET 42 |
| Width | 10" |
| Manufacturer | Radi8 |
| Wheel Model | r8cm9 |
| PCD | 5x112 |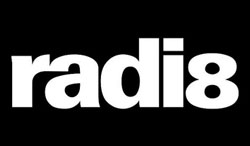 Radi8 was created with one idea in mind : be different to the competition. Thanks to their original designs, Radi8 wheels are easily recognized and are a popular choice in the stance culture. Their concave, multi spoke, or even honeycomb models, ensure your car has a cool, custom look to make it stand out from the rest. Their motto ? "Set trends, rather than following them."