Driftworks GeoMaster 3 Hub Knuckles S13 S14 S15
Dispatched under 12 to 17 days, as of Tuesday, October 17, 2023
Some options are available below Please check them before adding to the cart

This item is made in the United Kingdom !
Huge angle & alignment correction !
To suit S14/15, can also fit S13
-50 mm roll centre correction
Complete alignment correction
Grip or drift setupd
Huge steering lock
Pre-installed poly bushes
Double rear caliper setup possible
A complete "bolt on" kit available !

Ask a question about this product
Driftworks Geomaster 3 Race Hub Knuckles Specifications
For their latest version of the very popular Geomaster kit, Driftworks have teamed up with Wisefab to bring you the ultimate hub knuckle for the Nissan S-Chassis. The Geomaster 3 kit allows for both grip & drift use thanks to various fixing points. It is the result of nearly two years of extensive research and development, combining Wisefab's manufacturing talent and Driftworks' experience with S-chassis Nissan suspension and geometry : the Geomaster 3 kits can be installed directly in place of the stock hub knuckles without modification.
New version for 2017, with new coating ! Driftworks have used a mix of zinc and polyurethane, that offers an improved life span and incredible resistance to corrosion.

The Geomaster 3 hub knuckles allow to you lower your vehicle without changing the roll center, and vastly improve steering angle. Their geometry is totally different to stock hub knuckles and allow for an extreme drift or grip set-up. They come complete with pre-installed polybushes.

Roll center correction :
The Geomaster 3 hub knuckles alone lower the vehicle about 50 mm, without needing to modify any other component. The suspension arms keep their correct geometry and keeping full suspension travel. They allow you to keep the roll center in it's original place, but with a lower center of gravity. A total improvement on handling and traction compared to stock, and a certain advantage for competitions.

Increased steering angle :
Along with improvements to the geometry and handling of the vehicle, the Geomaster 3 offers a wide steering angle. For this you will need the optional tie rods that are sold separately, the stock tie rods being too short. Coupling the Geomaster 3 with offset rack spacers allows for enough steering lock for full on backwards entries.

Use for grip :
Another new feature for 2017, the introduction of a grip set-up ! The Geomaster 3 is now not only designed for drifting, the kit comes complete with all required fittings for lower arms and tie rods that are specific for grip use, so you can improve the performance of your S-Chassis for both drift and grip, by choosing the right settings. You will benefit from all the advantages of the Geomaster, all while increasing steering reactivity compared to stock hub knuckles.

Possibility of keeping ABS and front anti-roll bar :
The Geomaster 3 kit allows you to keep your ABS and the front anti-roll bar of your Nissan S13, S14 or S15, ideal for grip set-ups!

Ackerman effect removed :
The Geomaster 3 almost completely removes the Ackerman effect (only for drift set-up). The vehicle can slide at high speeds, in full lock, without slowing down.

Possibility to install two rear brake calipers :
Thanks to their new design, the Geomaster 3's rear hub knuckles have an integrated bracket to fit a second caliper, ideal for using your hydraulic handbrake separately.
Installation :
The Geomaster 3 is "plug & play" for Nissan 200SX S14/S14A and Silvia S15, and compatible with Nissan 200SX S13 with minor modifications. These hub knuckles are 100% compatible with Driftworks Control System 2 coilovers and the Driftworks suspension arms. Even though the kit is universal, we cannot guarantee fitment with different brand coilover systems & suspension arms. Don't hesitate to contact us for more information.
Characteristics
| | |
| --- | --- |
| Car Make | Nissan |
| Manufacturer | Driftworks |
Customer Reviews
1 customer reviews
5.0
star star star star star
star star star star star

100% (1)
star star star star star

Product ordered on 14/10/2014 by jerome M.

not tested for the moment but it is rather well done :-)
Customer Reviews
5.0
star star star star star
1

reviews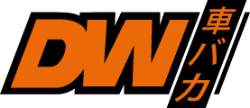 Driftworks parts are used on numerous vehicles around the world : from England to major competitions such as Formula Drift in the USA and the Japanese D1GP, some of the most famous drift cars have Driftworks parts fitted. The titles won by former champion Phil Morrison, now at the head of the company and the Driftworks drifting team, are proof of the quality of their products.