Driftworks GeoMaster 2 Hub Knuckles R32 R33 R34
20 in stock
Dispatched Thursday, July 9, 2020
Some options are available below Please check them before adding to the cart
Huge angle & alignment correction!
To suit R32/33 Skyline
-50mm roll centre correction
Complete alignment correction
Huge steering lock
Pre-installed poly bushes
A complete "bolt on" kit available!

Ask a question about this product
Driftworks R Chassis GeoMaster 2 - Race Hub Knuckles
Now featuring the brand new BZ electrostatic coating for added protection and durability, Geomasters are used on competition level cars all over the world: D1 Japan, Formula D USA, FD Asia, BDC UK, JDM Europe.
Built from scratch in the UK, The complete Geomaster kit provides insane steering angle, no over centre issues (where your steering gets stuck on full lock), quicker steering, 50mm of roll centre correction, and massively improves dynamic alignment ranges meaning superior traction and better tyre wear when set up correctly. Step away from the dodgy chopped up standard knuckles and move on to the world of geometric perfection that is the GEOMASTER!
What are these?
These are a custom made set of hubs (or knuckles) with completely different geometry settings from standard. You will receive a set of 4 Hub Knuckles with Polyurethane bushes already installed.
What will they do for me?
Roll Centre Correction! Fitting the Driftworks GeoMaster Knuckles lowers the car by 45mm front and 50mm rear without changing any other parts, keeping all the suspension arms at the correct geometry and keeping full suspension travel. This corrected roll centre means that lowering your car no longer ruins the 'in travel' alignment or overall feeling of the car. Handling benefits are night and day compared to your normal 'slammed' track car, specifically traction is notably improved over a traditionally lowered car. This is proven in practise by the Driftworks S15 Silvia, that has over 700bhp and using Geomaster2 knuckles struggles to break traction at times.
Huge Steering Angle! Although these hubs are just as suitable for a track car as a drift car, when fitting them to a drift car they do have the added benefit of increasing your potential steering lock dramatically. Again using the Driftworks S15 as an example, with the Geomaster2 knuckles and offset rack spacers it has enough steering lock for full on backwards entries.
Over centre correction! Driftworks Offset Rack Spacers are a simple way to overcome the old problem of the steering going over-centre when running with lots of steering lock. With aftermarket knuckles such as our own Geomaster Hub Knuckles this problem is further exaggerated! Normally, you would have to relocate your steering rack to overcome it and gain access to more steering lock, but now you can just buy bolt on parts!
Important notes, please read!
Regarding fitment:
S14 or S15 wheel bearings are required. They can usually be found used, or Nissan still sell them. These do not fit GTR's, or Z32.
Track rods: Because of the geometry changes on the hubs, the standard and aftermarket track rods are aproximately 20mm too short. To solve this you can purchase the optional Driftworks Rack Spacers. Which also have the added benefit of changing the point that the steering goes 'over centre' therefore giving you even more steering lock. Alternatively you can make your own solution to solve the need for longer track rods or ends.
Wheel fitment: Due to the drop given we recommend 18" wheels. Some 17" and smaller wheels will fit though - message us for more details. As the Skyline uses double wishbone front suspenson, large tyres and high ET can cause clearance issues. You may need to reduce tyre profile, or add spacers/track.
To fit the rears to an and retain the drum handbrake, we have included the necessary holes in the back plate. Some brake components will need swapping from the left to the right side to work, and other minor modification may be required.
You will require our HICAS eliminator kit, or a subframe conversion to use non-HICAS toe rods.
There is no provision for ABS. This is a track only product.
Characteristics
| | |
| --- | --- |
| Car Make | Nissan |
| Manufacturer | Driftworks |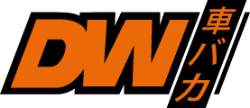 Driftworks parts are used on numerous vehicles around the world : from England to major competitions such as Formula Drift in the USA and the Japanese D1GP, some of the most famous drift cars have Driftworks parts fitted. The titles won by former champion Phil Morrison, now at the head of the company and the Driftworks drifting team, are proof of the quality of their products.